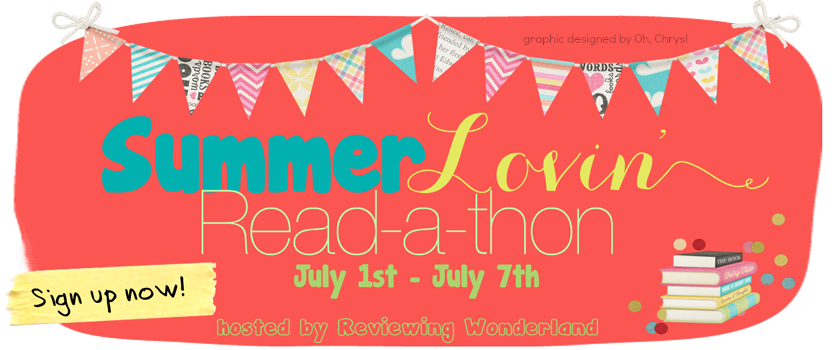 Hey Guys! Chloe here, joining the Summer Lovin Read-a-thon a bit late I know. Since this is day 3 and

MY

first day. But no worries, I'll make up for it. Learn more about the Read-a-thon HERE
Participation Post:
So, for today's post we participants our favorite fictional female character !!!! So MY awesome heroine pick is....
Claire of the Morganville Vampire Series by Rachel Caine
*Note - I've never actually thought of a specific actress that would play her when I read the books, but in my mind she would look something like this...
Bio:
Name: Claire Danvers
Physical Features:
- Dark brown, shoulder length hair
- Dark brown eyes
- Fair skin
- 5' feet
- 110 pounds
About Claire: Don't let her small stature fool you, this is one tough chick! Originally very timid when she first came to the vampire run Morganville, Texas. Constantly fighting for her life has defiantly toughened her up. Shes smart (genius really!), resourceful and will do anything thing to protect herself and the people she loves. And gets herself in and out of plenty of crazy situations. Like the ones having to do with her crazy but AWESOME vampire boss Myrnin.
For this challenge post we must pick a book we have not yet read, read its 99th page, give a summary of it and then decide if we still want to read it :)
Goodreads Synopsis:
When Nadia's family moves to Captive's Sound, she instantly realizes there's more to it than meets the eye. Descended from witches, Nadia senses a dark and powerful magic at work in her new town. Mateo has lived in Captive's Sound his entire life, trying to dodge the local legend that his family is cursed - and that curse will cause him to believe he's seeing the future … until it drives him mad. When the strange dreams Mateo has been having of rescuing a beautiful girl—Nadia—from a car accident come true, he knows he's doomed.

Despite the forces pulling them apart, Nadia and Mateo must work together to break the chains of his family's terrible curse, and to prevent a disaster that threatens the lives of everyone around them. Shimmering with magic and mystery, New York Times bestselling author Claudia Gray's new novel is sure to draw fans of the Hex Hall and Caster Chronicles series, and fans of the hit CW TV show The Secret Circle.
Page 99 Summary:
So on this page the character named Mateo seemed to see something magical or not of the norm in the MC Nadia's attic. And Nadia is debating if she should tell him that she is a witch or not.
Will I read it ?: Definitely! I loved Claudia Gray's Evernight series and love books about witches so I am sure I will love this. Also the page totally drew me in!
Tell me what you guys think! Leave a comment!